We're asked all the time by friends and potential clients that are considering a renovation or construction project, "What do I need to do to prepare for my renovation project?" So we thought we'd take the opportunity to use our blog to cover a few of the most frequently-asked questions we get from people who are considering a home renovation.
If we don't answer a question that you have, leave it in the comment section and we'll do our best to answer it in a future post! So here let's get started with a couple of our most FAQs.
"I need some renovations done to my house and would like to hire someone to start the work right away. How soon can you get started?"
As of the date of this posting, we are booking projects that will begin in late Spring/early summer. We realize that's not what most people want to hear, but as they say, "Good things come to those who wait."
But we totally get it! You are so excited about your project that you can't WAIT to get started. But whether you decide to go with us or another firm, waiting for a good, reliable contractor is the best decision you can make when starting any remodeling project. So before you start calling every contractor in the book to find one who can start right away, let us help set some expectations that will save you some time and frustration.
Good contractors are worth the wait
Sure, you can probably find someone out there who is ready to start your project tomorrow, but good contractors are in high demand and usually book at least a few months out. If you feel like you can't possibly wait that long, remember this: bad contractors are usually available to start your project right away. This usually means that they don't have anything in the pipeline because of their poor reputation or workmanship. Or, if they are "busy", it may mean that they are willing to move quickly through their current renovation project to get to yours. While that may sound like an efficient work ethic to you; consider the fact that the contractor may at some point do the same thing to you and bump your project for another customer half way into the renovation.
So when a contractor tells you that he has a wait time and will "fit you in as soon as he can", don't be discouraged! That's usually a good sign that he/she is in high demand and doesn't take shortcuts and likes to complete one project before taking on another.
At HIS we typically book our projects several months ahead so we can give each project the time and attention it needs for a successful outcome. And don't just take our word for it. CLICK HERE to hear what our clients say about us.
Don't expect an immediate response.
Skilled contractors are in high demand and are very busy! This means that when you do start calling around, don't be surprised if you don't get an immediate response. Don't take it personally or assume that the contractor isn't interested in your project. The fact is, most contractors are on the jobsite during the day and don't have time to answer your calls right away. A slow response time is not necessarily a bad sign; it may mean that the contractor is busy because they are good at what they do.
Some more established home improvement firms (like ours) are lucky enough to have an Office Assistant who will respond to your call on behalf of the contractor. Depending on the volume of messages that they receive, it may take them a few days to get back to you.
Trust the process
A good contractor handles every aspect of the building process, including preliminary planning and design BEFORE construction begins. This includes preparing a written proposal and contract, obtaining all of the necessary permits, assigning and scheduling subcontractors, and preparing a budget.
This process takes time, but is a critical step ensuring a successful outcome. To read more about how we manage this process at HIS, click HERE.
"I think I have a good idea of what I want; Do I just need to meet with a contractor to tell them what I am thinking, or do I need to hire a designer first?"
Well, this depends on a few things. If you feel totally comfortable with your design plan and abilities, you can certainly start by meeting with a contractor first. If you are unclear about your vision however, sometimes it makes sense to start with hiring an Interior Designer. There can definitely be some overlap between the skills between a contractor and an Interior Designer, but it is important to understand the general roles they play in the renovation process before you decide how and if you want to work with them.
Interior Designer
An Interior Designer is able to provide design ideas and 3D drawings to help you visualize your project. Educated interior designers have a lot of product knowledge and can save you a lot of time hunting down materials and samples, and can help prevent some potentially expensive and messy mistakes. Interior Designers also often have access to materials that aren't available to the general public at discounted prices. Even if you are comfortable with making your own design decisions, an Interior Designer can act as a sounding board for your ideas and will help make sure that all of your materials coordinate well within your space (unfortunately tile, paint, and hardwood flooring don't have good return policies after they have been installed). Interior Designers can also help ensure that you are choosing materials within your budget and can offer alternatives when you aren't!
Contractor
Contractors generally execute the renovation work requested by the homeowners or designer. They may offer some design advice, but most expect either the homeowner or a designer to provide the design specifics. This is why it is so important for you or your designer to be able to convey your specific vision to your contractor. For example, if you want to "open up a wall", you or your designer will need to provide your contractor with the exact dimensions of measurements of your new wall opening. That's not to say that there isn't a builder out there that isn't talented at creating design solutions, but they are definitely the exception… not the rule. Ever heard the term, "builder-grade?"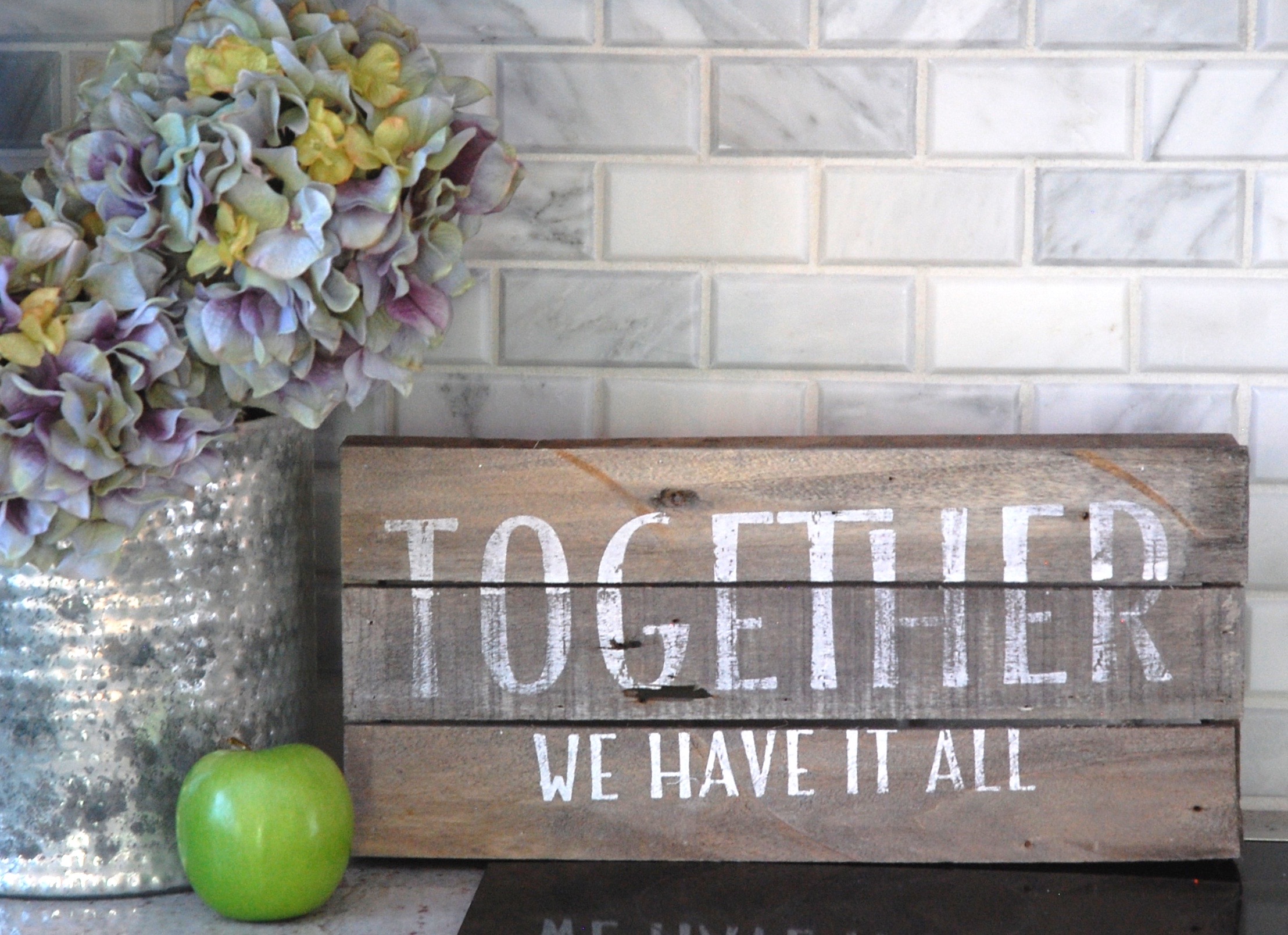 In our experience, the most successful renovation projects involve a great relationship between an experienced contractor and an Interior Designer. That's why at HIS we offer a combined design-build approach. We find that this collaborative arrangement creates an even smoother flow in the construction process, keeps things on time and on budget.
Click HERE to learn more about HIS and our design-build process and services.
Like this article? Please 'like' and share it with a few friends! And look for our post next week when we will cover a few more questions such as "How much will my kitchen/bathroom/basement renovation cost?" and "What do I need to do to make my renovation go smoothly?"
Have any other questions you would like answers to? Please be sure to put them in the comments section below!